In order to further create an honest and trustworthy market business environment, give play to the basic role of credit supervision, steadily improve the reputation of enterprises, and build an enterprise credit system. Recently, the Market Supervision and Administration Bureau of Hubei Province released the 16th (2020-2021) list of contract abiding and credit worthy enterprises in Hubei Province.
GrandGlow New Energy Technology Co., Ltd. won the title of "Contract abiding and Promising" enterprise in Hubei Province from 2020 to 2021 by virtue of its good social reputation and contract performance ability.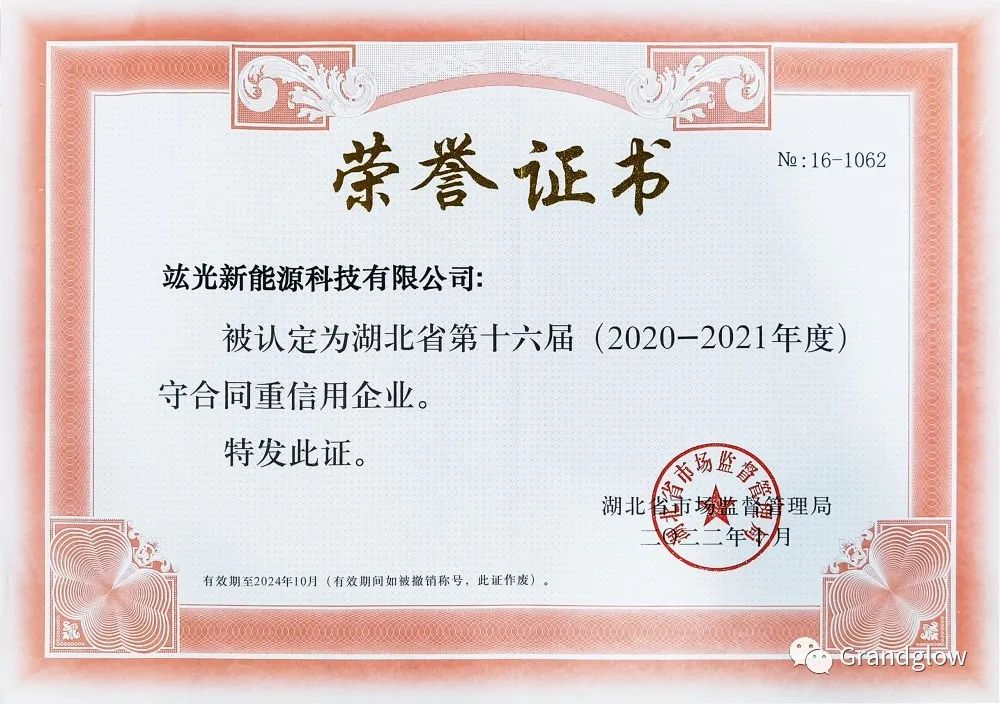 The award of this honor is not only a recognition of the company's insistence on product quality and honest operation for many years, but also helps the company to further enhance its market competitiveness, enhance its external image, and promote its growth. The company will further strengthen the responsibility of corporate integrity, constantly improve the level of credit management, and in the business management work, as always, abide by the promise and operate according to law.